111CRYO/HEAT
111CRYO/HEAT is a biohacking clinic that uses innovative temperature and light treatments to promote optimal health. The brand provides cryotherapy, thermotherapy & an LED light system that encourages cellular efficiency for a variety of benefits.
""
We are so proud to introduce our lifestyle brand 111CRYO/HEAT. It has really revolutionised the way we look at health, with the benefits of CRYO & HEAT including skin, body, mental and even emotional clarity. It was the holistic concept I always envisioned as a surgeon.
.
Dr. Yannis Alexandrides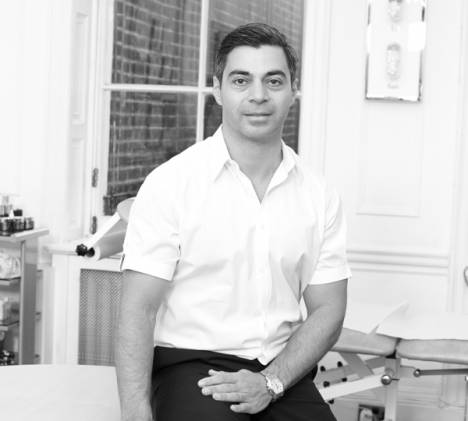 Inspired by their restorative and engaging experience with temperature therapy, Dr. Yannis Alexandrides, and Eva Alexandridis brought the first electrically cooled cryotherapy chamber to the UK in 2016. From there, 111CRYO was born.
Launching in Harvey Nichols, the brand quickly expanded to include cryotherapy facials as well as an additional concession in Harrods Wellness Clinic. To date, over 4500 people have used 111CRYO/HEAT.
The brand recently introduced the UK's first thermotherapy and infrared sauna wellness pod, HEAT, to its Harvey Nichols flagship, furthering their brand goal of holistic wellness.