Thermotherapy incorporates Near and Far Infrared, optional dry heat to 90°C, LED light therapy system, vibrational massage and aromatherapy to encapsulate the user in a comfortable and fully customisable experience.
Unlike conventional Infrared Saunas, our Heat pod is a unique combination of therapies delivered in ergonomic proximity. This allows for highly effective exposure to infrared waves and customisable LED selection – all whilst allowing the user to recline and relax, releasing muscular tension with vibrational massage and assuaging the senses with aromatherapy.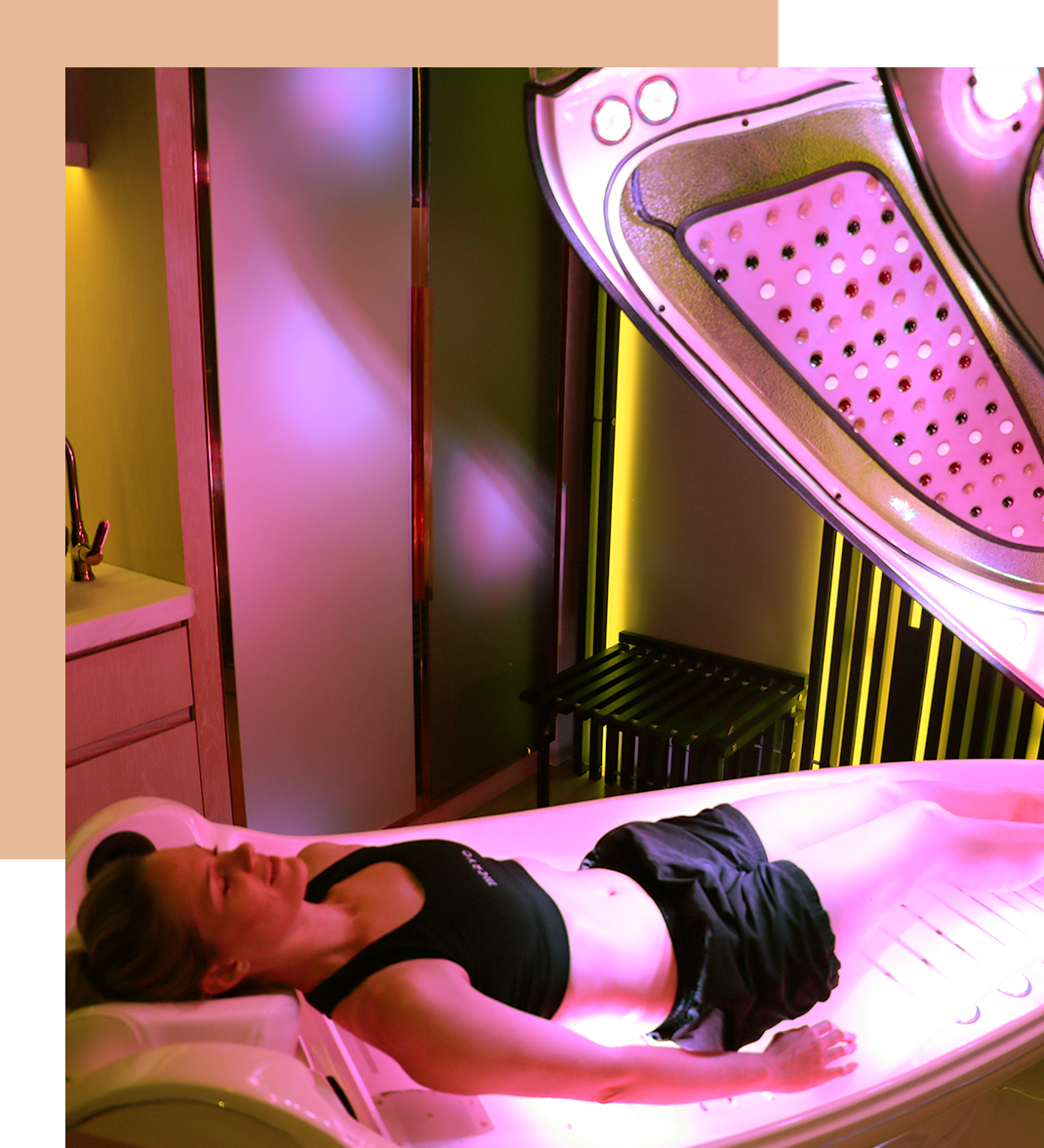 INFRARED
• Near Infrared (NIR) waves help to stimulate collagen and elastin production. Photo-biomodulation uses NIR to increase cellular energy and repair.
• Far Infrared (FIR) waves penetrate the body increase body temperature. This heat can stimulate fat cells to increase detoxification of heavy metals, nicotine and stimulate the metabolism.
• Warming the body in this way also increases circulation and oxygen release, aiding in recovery.
HEAT
• Providing 'Contrast Therapy' if following a session of Cryotherapy, the adjustable dry heat helps to encourage vasodilation, muscular relaxation, and increase sweating for detoxification.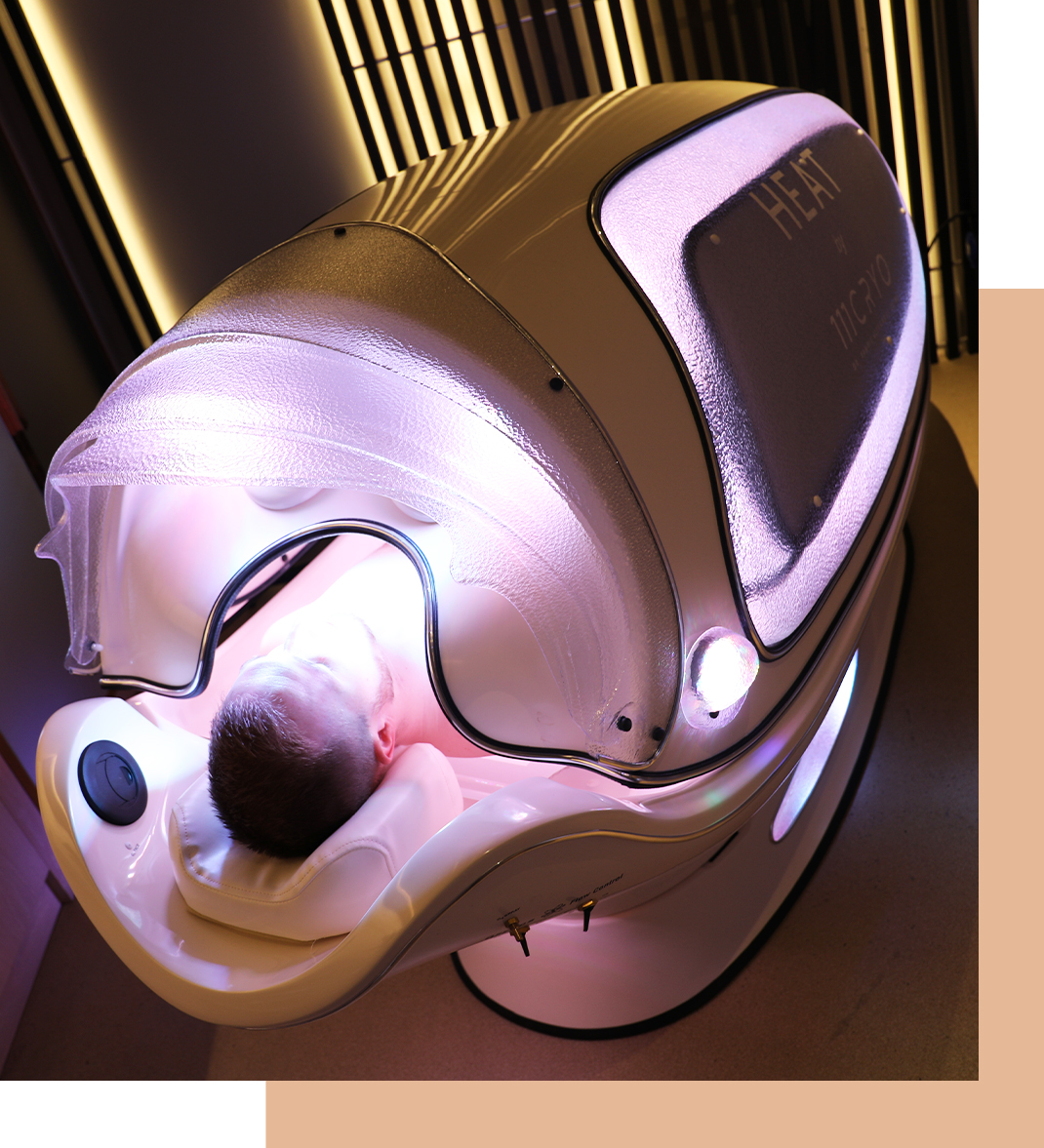 LED LIGHT THERAPY
• Red Light helps stimulate collagen and elastin production and cell repair.
• Blue Light reduces acne-causing bacteria and over-active oil production.
• Green Light calms skin and can help reduce hyper-pigmentation.
• Yellow Light reduces skin sensitivity and redness, promotes hydration.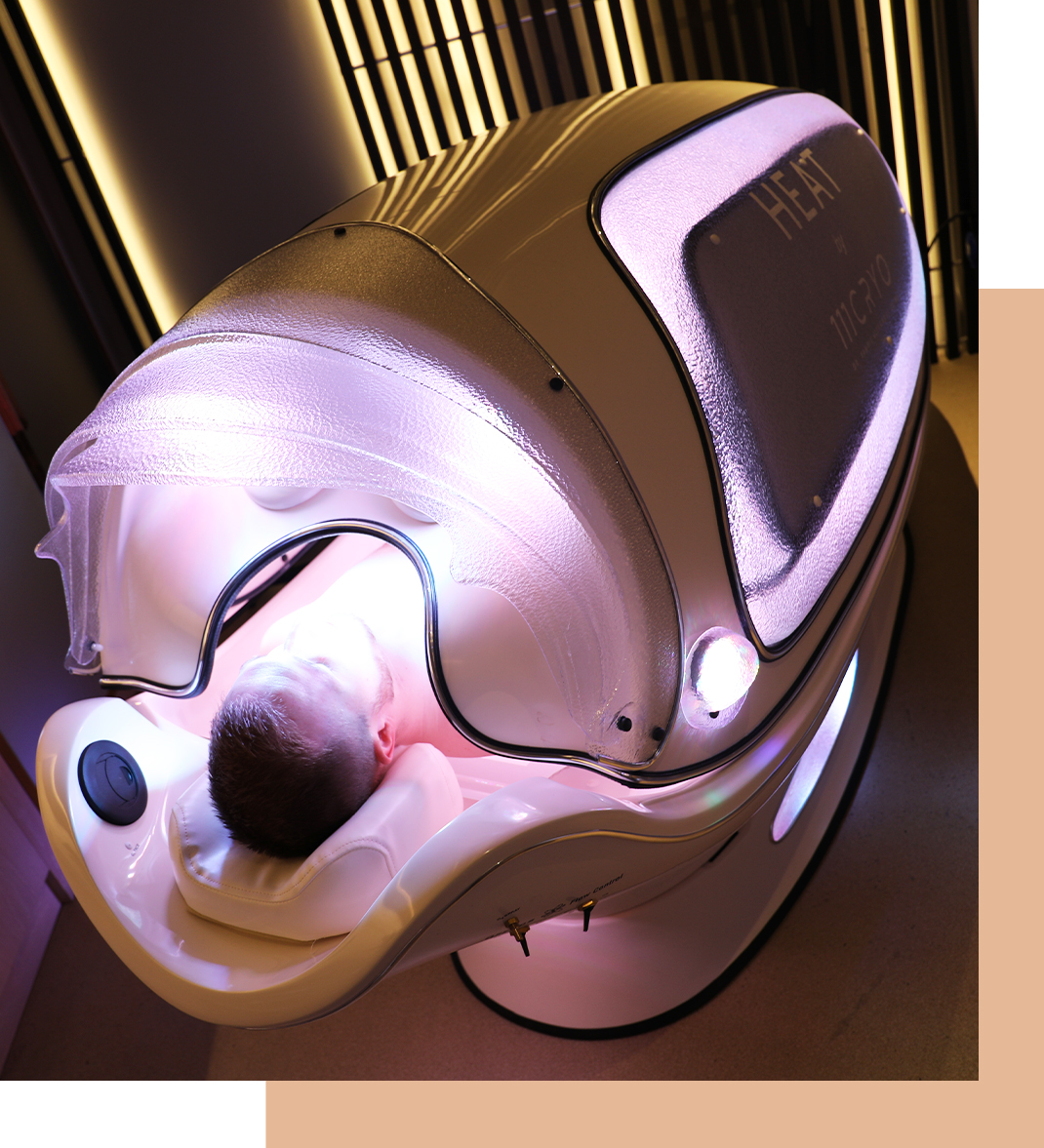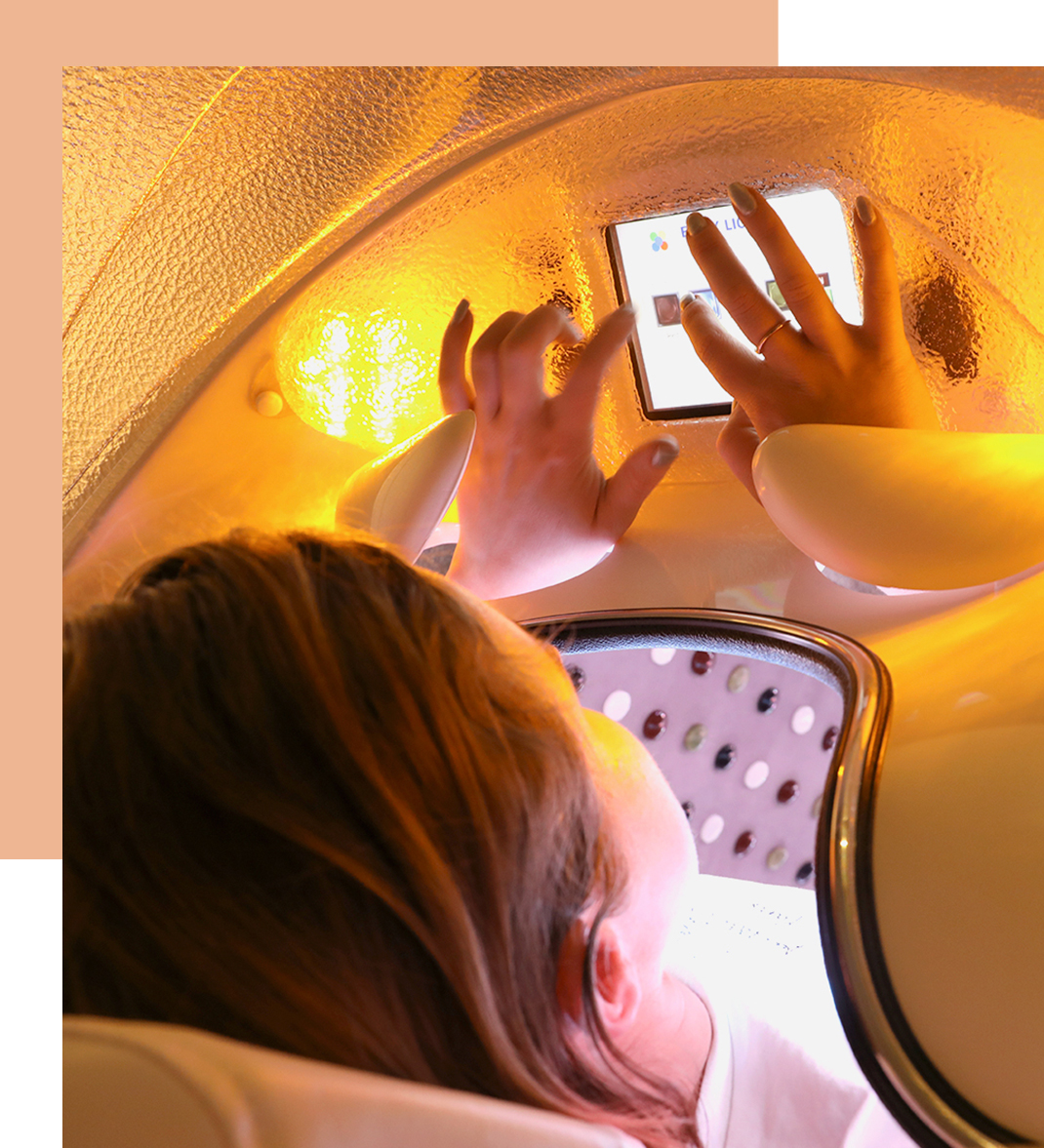 VIBRATIONAL MASSAGE
• Vibrations help to ease tension in the body, which aids relaxation and can improve muscular recovery and alleviate stress.
AROMATHERAPY
• Four different blends of aromatherapy oils formulated for different stimulations can promote energy or aid relaxation.